SINGLE VISION LENSES
NULUX IDENTITY V+
Nulux iDentity V+: HOYA's personalized single vision lens that is tailored to people's personal wearing conditions. This top-quality product is based on intensive research and the very latest technological insights.
• Binocular Eye Model: verifies and guarantees the binocular performance of the design in real life conditions before going into production
• Position of wear: takes into account individual wearing parameters for a more accurate correction leading to enhanced visual acuity
• Point by point freeform calculation and surfacing technology: guaranteeing unsurpassed visual sharpness over the entire lens surface and natural vision.
NULUX EP
Nulux EP: the most exclusive single vision lens. This single vision (bi-aspheric) design guarantees natural vision in all sight directions.
• Double aspherization and atoricity gives the optimized viewing areas
• HOYA's thinnest and flattest design
• Ideal to be used for high indices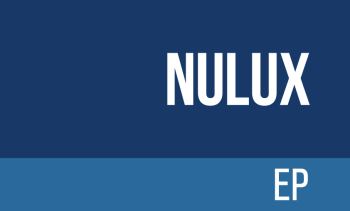 NULUX TRUEFORM
Nulux: HOYA's aspherical solution which guarantees flatter curvatures for a more aesthetic appearance. It is specially recommended for higher power corrections.
• Aspheric design, with a thin lens design
• Wide field of vision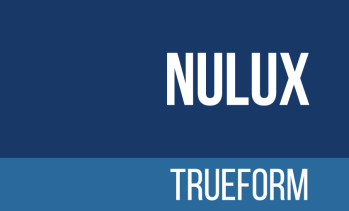 NULUX ACTIVE TRUEFORM
Nulux Active: It is a design concept that guarantees relaxed vision throughout the day. This lens is designed to prevent eyestrain.
• Vertical aspheric single vision design
• HOYA's unique horizontal asimmetric design provides better binocular performance
• Available in 2 functional support levels:
• Add + 0.53 D for people 16 years old and above
• Add + 0.88 D for early presbyopes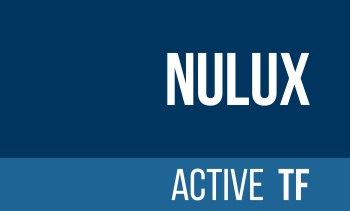 HILUX
Hilux: HOYA's successful spherical design. It is available in a wide choice of materials and coating treatments. A sensible choice for low power corrections.
• Standard spherical design convenient for low prescriptions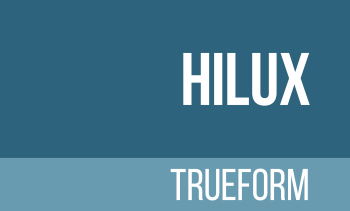 INDOOR DESIGN
HOYALUX ID WORKSTYLE V+
It is HOYA's personalized indoor solution that is tailored to individual working and wearing conditions.
• Binocular Harmonization Technology
• Binocular Eye Model
• iD FreeForm Design Technology
• Balanced View Control: guarantees stable and relaxed vision
• Position of wear: takes into account individual wearing parameters, include reference power
• Comes in three design variations : Close , Screen , Space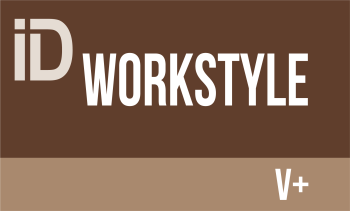 HOYALUX TACT
Hoyalux Tact 200: Very effective computer lens.

It offers an extra wide visual perception in work distances for near and intermediate zones (up to around 200 cm)
• For frequent computer users
• Near and intermediate zones (up to around 200 cm)
Hoyalux Tact 400: Office work/specialist professions.
The optimal work progressive solution for professionals who often need to switch from near to far vision.
• For presbyopes who feel limited in their work space
• Offers maximum freedom in near and intermediate focusing (up to around 400 cm
• For golf players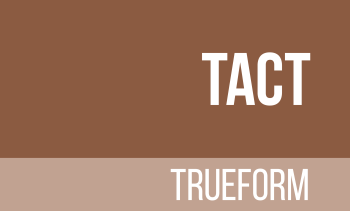 ADDPOWER
Addpower 60: for intensive readers

Better depth and width correction compared to normal reading glasses; patient can read at near and have more depth of field.
• Offers support and comfort for near distances.
• Improved depth and width correction for near tasks.
• Progressive image perception at variable near distances.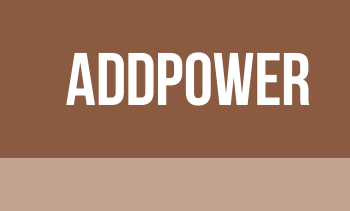 PROGRESSIVE LENSES
HOYALUX ID MYSTYLE V+
THE FIRST COMPLETELY PERSONALIZED PROGRESSIVE LENS
Always in Focus
Memorable moments can be over before you know it. Hoyalux iD MyStyle V+ is the new individualized progressive lens from HOYA that gives your patients crystal clear vision in a split second, putting everything in instant focus.
Clarity in a split second. Every time. Everywhere.
perfect and effortless focusing
excellent depth of vision
excellent depth of vision
unprecedented binocular performance
natural, stable vision
in all moments that matter
In addition, utilizing Binocular Harmonization Technology™, the prescriptions for each eye are considered as individual components allowing this exclusive lens design to offer unprecedented individualisation and unsurpassed binocular performance.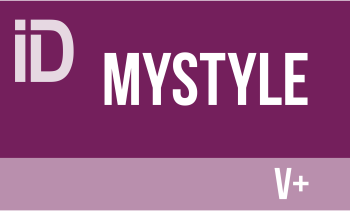 AMPLITUDE
Amplitude Trueform: HOYA's all-round flexible progressive lens.
Considered as HOYA's standard progressive.
• It has a functional design appropriate for all distances
• Offers two ranges of corridor types (according to frame size and shape)
• Its back surface FreeForm aspherization offers the high level of accuracy as it optimizes the visual acuity in all vision directions up to add. 2.00-2.25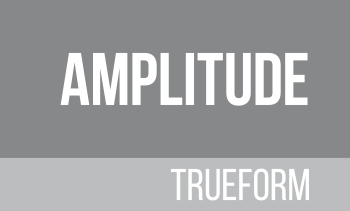 LIGHT REACTIVE LENSES
SENSITY
HOYA Sensity is the latest innovation in photochromic lenses that provides unparalleled performance and outstanding user comfort.
Stabilight Technology™ ensures consistent performance in different climates and seasons.
Excellent contrast and glare reduction with Sensity's deep, natural colours.
Exceptional optical quality and durability due to Photochromic Precision Technology.
Widest freeform product range in progressive, single vision and bifocal
Sensity light reactive lenses are available in two deep, natural colours: bronze brown and silver grey.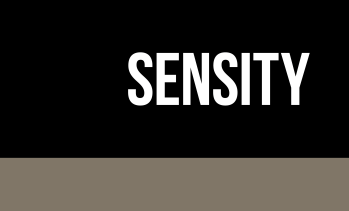 LENS MATERIALS
LENS MATERIALS
Hoya has  a full range of  high index plastic lens materials that offer individual advantages and benefits to each wearer.
Eyvia 1.74, is ideal for customers with higher plus or minus prescriptions, offering them natural vision with an elegant look.

As HOYA's thinnest material, it comes only with the most high-end coating and designs.
• Ultra-thin lenses good for rimless and ideal for high prescriptions
• Blocks 100% of harmful UV

Eynoa 1.67,is a thin and elegant material offering unsurpassed HOYA quality. A superior combination of clarity, comfort and lifestyle with the highest heat resistance and best adhesion in the industry.

• Thin lens, recommended for high prescriptions
• Lightweight
• Heat resistant, no warping, suitable for application of color and coatings
• Blocks 100% of harmful UV

Eyas 1.60 HOYA's most balanced material; a best seller for more than fifteen years. Still the preferred choice for drilling and nylor, because it is the most easy to process lens.

• Easy to process, ideal for lower to medium prescriptions
• High Abbe number, with low chromatic aberration
• Strong, flexible easy to drill and groove
• Blocks 100% harmful UV light

PNX 1.53 is characterized by exceptional impact resistance, incomparable lightness and excellent optical qualities.

• A great choice for lower to medium power prescriptions
• Lightest plastic material
• High Abbe number, with low chromatic aberration
• Very high impact resistance
• Strong and flexible

CR39 1.50, the standard lens material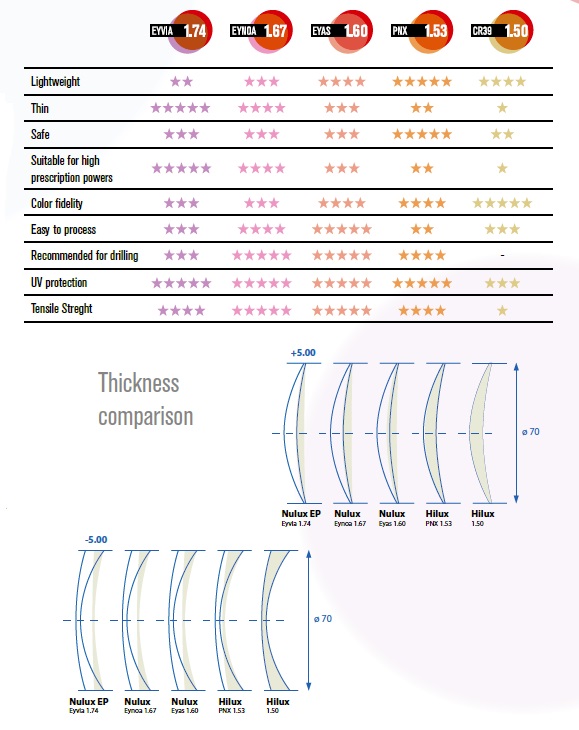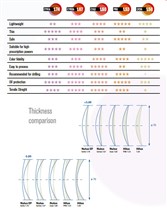 LENS COATINGS
LENS COATINGS
he quality of a lens material can only be proven in combination with its treatments. Hoya is renowned for the in house development and advanced application of the highest quality AR coatings.

Hoya's anti-reflection coatings are applied to lenses to eliminate surface reflections, therefore enhancing the appearance of the lenses. Treating a lens with an AR coating allows more light to pass through the lens, ensuring an improved quality of vision. And, the smoothness of the top layer makes the lenses water repellent, and easy to clean.
Hi-Vision LongLife - Hoya's premium AR coating and the hardest anti-reflection coating available on the market today. Available on all plastic materials, including photochromics.
Super Hi-Vision - Ultra scratch resistant, super anti-reflective, very easy to clean.Available on all plastic materials, including photochromics.
Hi-Vision Aqua - Scratch resistant, anti-reflective. Available on Plastic 1.50, PNX 1.53, Eyas 1.60, including photochromics
UV Control - A unique coating that provides 100% protection against the harmful effects of UV. 
Hoya lens materials already protect spectacle wearers against UV rays coming from the front, however harmful UV can still reflect into their eyes via the back surface of the lens, until now... HOYA UV Control is a unique coating which has an innovative double sided approach, filtering harmful UV light from the front and neutralising reflected UV from the back of the lens. Available with Hi-Vision LongLife.
BlueControl - For that extra bit of comfort in the digital world. Hoya BlueControl neutralises the blue light emitted by digital screens, preventing from eye fatigue and eye strain. It keeps the eyes in better condition, offering more comfortable and relaxed vision and a better contrast perception. Available with Hi-Vision Longlife to neuralise the effects of blue light